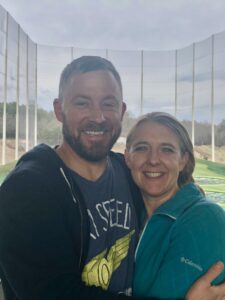 Audie Cooper
Audie is the founder of JCTM and serves as the Chief Executive Officer based in Charlotte, NC.

Following his career as an active duty service member, Audie was led to start JCTM with a vision of inspiring people through unique business practices founded upon faith, healing, and camaraderie. With an entrepreneurial spirit, Audie believes corporations can help heal the crises of our times, placing people and our communities above profit.

Audie enjoys reading, is a classic car enthusiast, Star Wars fan, and considers himself a grill-master (of hotdogs and hamburgers).

Audie is married to his high school sweetheart and is the proud father of a son and daughter.